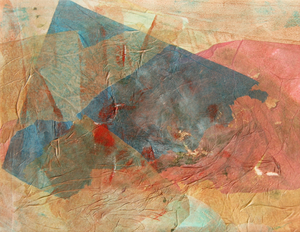 Bio
Composer / singer / pianist Luiz Paulo Simas was born in Rio de Janeiro, Brazil in 1948. He performed and recorded with some of the greatest Brazilian artists, and many of his original compositions were recorded in Brazil and abroad. He also recorded soundtracks for tv and film productions. 
He studied classical piano until his teenage years, and was a founding member of the groups Agora-4 (bossa-nova) and Modulo 1000 (Psychodelic Rock) in the late 60's, and Vimana (progressive rock) in the 70's. 
Simas was the first musician in Rio to use a synthesizer. He composed and recorded sound effects for tv and radio, including the famous "Plim-Plim" trademark signal for tv Globo, Brazil's largest tv network. 
Simas moved to New York in 1989, where he became known as Luiz Simas. 
He has led original groups in festivals and clubs in the US, in Europe and in Brazil. Luiz's voice and music have warmed major venues including Birdland Jazz club, the Weill Recital Hall at Carnegie Hall, the Metropolitan Room and the Iridium in New York, the Gamle Logen Hall in Oslo, the Pheasantry in London, the Phillarmonia Hall in Odessa and Sala Cecilia Meirelles in Rio. He performed at several universities and colleges, such as Rutgers University in New Jersey, Roger Williams University in Rhode Island, and the City University of New York. He's performed in several Jazz Festivals, such as the Hartford Jazz Festival, the Oslo Jazz Festival (in Norway), the Odessa Jazz Festival and the Vinnitsia Jazz Festival (in the Ukraine), Sala Jazz (in Rio) and the Rocky Mountain Ragtime Festival (Colorado). 

He was the musical director in the 90's of the Brazilian superstar Elza Soares when she performed at the Village Gate. 
Beside his work as a musician, Luiz also acted while in Brazil in Oswaldo Montenegro's musical "Dança dos Signos". Later in the US, Simas acted in the role of "Mozart" in the English version of Pushkin's "Little Tragedies" (translated and adapted by Julian Lowenfeld) when it was performed at the Baryshnikov Arts Center in New York.
Many of his songs were recorded by other artists such as singer Ritchie Court, singer Ana Caram, mandolinist Marilynn Mair, singer Kenia, the Triangulo ensemble and harmonica player Hendrik Meurkens. 
Simas has been touring Europe every year since 2015 
His most recent project is the Simas & Amorim Duo, a piano and guitar duo with brilliant Brazilian guitarist Wesley Amorim. Their new cd "Deuce" was released with a concert at the Birdland Theater. 
Simas' style is influenced by classical music, jazz, rock, choro, bossa-nova and other genres of popular
Brazilian music.
Reviews 
"(Luiz's) playing is sassy, clear, vibrant, yet understated"  "his music ...sounds fresh, smart, and witty"
Titus Levis, Keyboard Magazine 
"The musical range...varies from the sublime to the playful ...an outstanding job!...by far the very best choro release out of Brazil in recent years.  All titles here are composed and superbly performed by Luiz Simas on piano". "Every time I play New Chorinhos from Brazil, I find myself setting my CD player to a continuous repeat mode".
Egídio Leitão, Luna Kafé 
"Luiz Simas is not only a wonderful musician, singer and composer, he is an engaging performer who draws his audience into his witty, joyful, sensuous musical world.  Simas epitomizes the fantasies we non-Brazilians have about that wonderful country, and with him, we all get to be Brazilian, at least for the a couple hours!
Judy Carmichael, pianist 
"What a revelation — this is new, untapped talent, surprising us with exciting, authentic Brazilian music…I have not heard such terrific musicians achieve the effortless Brazilian vibe since the advent of the Bossa Nova"Jobim's producer Creed Taylor (about the Simas & Amorim Duo)